Make your child a Math Genius
Children start finding middle school math difficult. Some start hating math, others start running away.
Vedx students enjoy and rule the world of math. Thousands of parents from US & 15+ countries enroll their children into the Math Genius Pro Program by Prof Ved, often called "the best teacher on earth". Find all details including student transformation videos here. We promise significant transformation in your child.
Two separate fees to be paid: 
One-Time LMS & Education Material Fee + Monthly Fee
Spcl price valid only for the next few days!
Spcl price valid only for the next few days!
Even the one called the next Shakuntala Devi from Michigan is a Child & Math Genius Program student by Prof Ved
Thousands of Math Geniuses across US & 15 countries ...
Thanks to the Math Genius Program by Prof Ved, thousands of parents across the US are able to give their child a huge advantage in mathematical ability early on. Precious.
Why do parents enroll their child into the Math Genius Pro Program by Prof Ved?
Because they want their child to
Be wired for math and be more intelligent forever
Being good in math means increase in your child's confidence in her own scholastic abilities
Increase in confidence leads to more interest in Math and other areas of study
 More interest in studies leads to better academic performance throughout student and professional life of the child 
 Math genius program builds strong fundamentals to find Math, Science, Coding or any subject that require higher cognitive ability 
The timed math practice activities every day increases a child's focus & concentration power
The strategies covered in this program develop general problem solving skills and encourage lateral thinking skills in children
Highlights of the Math Genius Pro Program
The powerful Math Genius Pro program is suitable for students in Grade 6+ or for those students who are in lower grades but are doing higher grade math. 
It consists of Live classes every week, video classes every day and daily timed Math Genius Activities
A  Math Genius Activity is in the form of a short video by Prof Ved. It takes around 30 minutes to complete an activity 
A dedicated faculty is provided to each child during the program. The job of the faculty is only one – ensure transformation in each child 
Positive, encouraging feedback is provided every day for each activity attempted
Practicing Math Genius Activities leads to fundamental changes in the brain leading to re-alignment of neural structure related to math calculations and logic; you could say the brain gets wired for math & logic
Students are placed in small batches, creating the best environment for learning 
Certificates and Awards are provided throughout the program
Global Math Genius Award is provided to selected students
Children are encouraged throughout the program to watch inspirational movies based on math and read about great mathematicians. 

Very powerful, yet fun-filled Math Genius  activities are given to students during the program. Students learn how they can master anything with discipline & practice. 
Math Genius Activities increase the use of logic, focus, concentration, the fast-learning ability in children.
A few sample student activities of Math Genius program students are shared below
Called the BEST TEACHER ON EARTH by his students from 15+ countries 
World-renowned learning expert
Guided 100K+ Students in 20 years
National Award Winning Educator
Sought after Speaker in Fortune 500 companies & Int'l Forums 
Alumnus IIT Bombay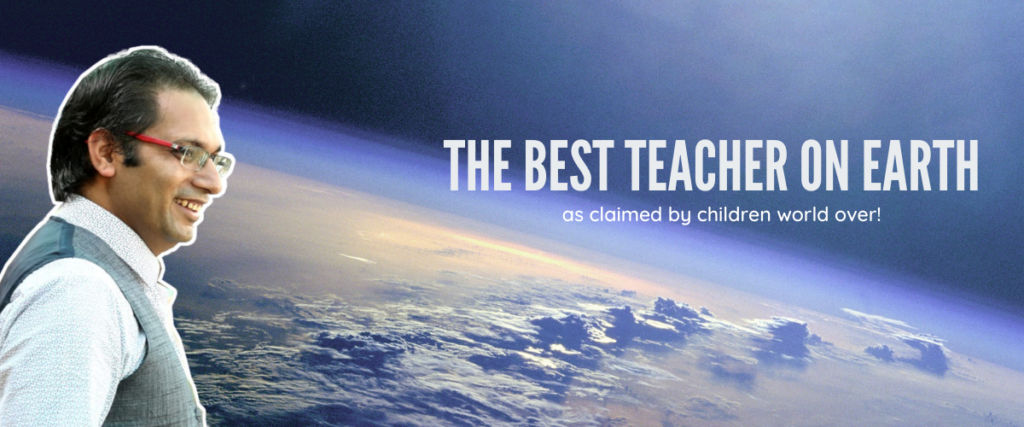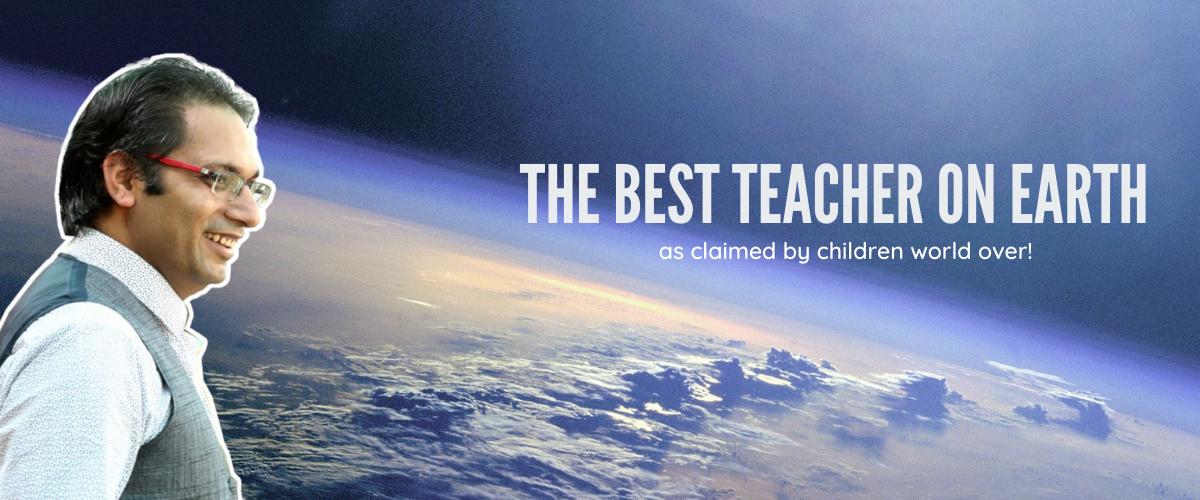 See How This Course Is Already Helping Others
Here are a few kind words from individuals who have undergone the Super Memory Power course.
"Life is good for only two things, discovering mathematics and teaching mathematics."- Simeon Poisson.

This little monkey of mine went from not being confident with numbers to zipping it through just in few weeks!! Prof. Ved, we cannot thank you enough for installing such confidence in her & making her love math!
Next time when you see her make sure to ask her few math questions! Checkout her videos below and comment to encourage her!
The Math Genius program works like magic
This course really delivers what its promises. Very satisfied!
My child loved the program
My child loved the program all the way. The math genius activities and the constant encouragement was so effective.
Life changing program for my child. His interest in math has increased so much. Thank you Prof Ved.