Wow, these US students developed an amazing memory power in 21 days
Triple your child's memory power just in 50 days!
Enroll your child today in Prof Ved's world renowned Super Memory Power Program.
Find details of the Super Memory Power Program below. For questions get in touch with us on WhatsAapp
The next weekend & weekday batches are filling up fast. To ensure a seat for your child, enroll today!
Why Super Memory Power  Program 🧠🧠🧠 by Prof Ved for your child?
Would you like to see your child develop the following powers in a matter of weeks?
✅Memorize new imp facts in minutes rather than spending days!
✅Give excellent speech/presentation laced with facts without referring to any notes. Visualise a great speaker you like – mostly (s)he doesn't refer notes when talking
✅Quickly memorize numbers & statistics & quote them at will, like great CEOs
✅Build a great vocabulary in English, quickly learn new languages
✅Never ever get confused with spellings – should I spell desert or dessert?
✅Become a factory of facts. Ever wondered how winners of the show Who-Wants-to-be-a-Millionaire look so knowledgeable?
If the answer to the questions above is YES! welcome to the world's most powerful memory power program by Prof Ved.🥇🏆
Parents all across the globe are enrolling their child in this scientific program in large numbers & and are witnessing a miraculous change in their child's memory power.🧠🧠🧠
This powerful course gives the superior ability to your child. It takes her/his knowledge & Intellect to the next level! 
Quick Highlights of the program
It is a 50-day Program
It consists of 12 hours of online classes & 18 hours of DIY memory power activities. A total investment of 30 hours spread across 50 days.
The 12 hours consist of 8 online classes of 90 minutes each. The class is conducted using online video call platforms by Prof Ved & his team. There is one online class per week. The detail of each module is provided in the sections below.
A total of 42 very powerful Memory Power Activities are given to students. One memory power activity is sent each day. It's in the form of a 5-minute video by Prof Ved. Students have to watch the videos and do the "thinking" as prescribed in the video. It should require around 18 hours to complete these activities.
Practicing memory techniques using memory power activities leads to fundamental changes in the brainpower of students.
The course is primarily delivered in English unless there is prior consent from the batch to conduct in a different language.
Students are encouraged to shun rote learning & use memory techniques to memorize required things in daily life going forward
Eligible students are in grade 1 & above
International students are placed in batches as per their timezone.
A completion certificate is provided at the end of the program
The following 8 modules will be covered in 8 online sessions of 90 minutes each. The module details are presented below.
Every child should go through this course! This is a wonderful course.
A total of 42 very powerful, yet fun-filled memory power activities are given to students during the program. Students learn how they can master anything with discipline & practice. 
Memory Power Activities increase the use of logic, creativity, imagination, use of 5-senses, focus, concentration, the fast-learning ability in children.
A sample memory power activity given to students
Below is 1 out of 42 sample memory power activity given to memory power students during the program. Memory power activities are designed to ensure all memory techniques are practiced and learned by students.
Once students learn memory techniques, they will never use rote learning in their life!
And, students love these memory power activities. A few sample activities done by them are as below.
A sample Memory Power Activity by a super memory power student on use of Logic
Students learn the importance of logic when it comes to memorizing things, and they practice the same. Look at the video below to get an idea.
Instantly memorize 15 items
Below, Prof Ved's super memory power students are able to show how they can memorize a list of 15 new words just after hearing once from her mom.  This newly acquired skill just two-three weeks into the program makes them feel elated.  It makes their parents proud. And it makes us feel so proud of them!!!! watch.  And yes, your child and each child can learn this technique!
Prof Ved Memory Power students think his 90 min classes are too short! Watch
In this video, see how Prof Ved Students think his 90 minute classes are too short. Watch this amazingly inspirational video.
This is how super memory power students memorize numbers. Wow!!!
Watch this inspirational video to see how super memory power students can easily memorize 25 digit numbers!!
Students use memory techniques to crack their exams, including Olympiad
In this video, see how Prof Ved Students use memory techniques to crack difficult exams like Olympiad.  Memory techniques make it much easier and fun to learn & memorize difficult stuff. 
Memorize the names of 18 PMs in 18 minutes!
Warning: This video is not about teaching students how to memorize the names of prime ministers or presidents. It is about showing them how memory techniques once learned can make a very difficult mental task so easy! They use the same technique for memorizing long answers, essays, points in speeches in minutes!!
In this video using the same memory techniques, Prof Ved's many super memory power students are able to memorize the names of all 18 prime ministers of India just in under 18 minutes!!  
Become a science wizard using memory techniques
In this video, a super memory power student used a memory technique to memorize the scientific names of jumping spiders. Watch to believe in the magic of memory techniques.
Dedication of memory power student parents!
In this video, a super memory power student was given to memorize 15 random items. Look at the dedication of his mother. Inspirational!!
See How This Course Is Already Helping Others
Here are a few kind words from individuals who have undergone the Super Memory Power course.
The Super memory program delivers
This course really delivers what its promises. Very satisfied with the practicality and resources available.
I loved it all the way through
I love it all the way trough, with all the lecture and the life tips I have not only the pre knowledge for something more in my life but more confidence doing it. Thank you for finding you
Life changing course very.important for students ….things that i learned here was the party of academies but they dont teach us these things …..i wished that i learned this at the age of 10-12. Thank you sir.
Great, amazing course. I am enjoyed this with great techniques of memorizing. Thank you.
This will be a milestone in my personal growth and learning. 100% recommend it.
Excellent course, I have been struggling to remember what I learn, This course helped me a lot with great tools and techniques to increase my memory retention and read faster. Thank you Prof Ved.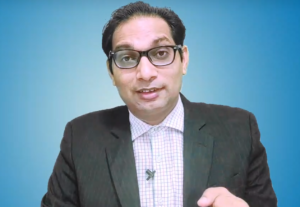 World-renowned child learning expert
Guided 1 Lac+ Students
National Award Winning Educator
Sought after Speaker in Fortune 500 companies & Int'l Forums 
Alumnus IIT Bombay
Follow Him On Social Media